It's in between feedings and I finally have the chance to post more photos of Emma Kate. Sorry it has taken so long. Thanks to all of our friends who have posted tons of nice comments and sent many sweet emails! Emma Kate really feels loved!
Special Care Nursery: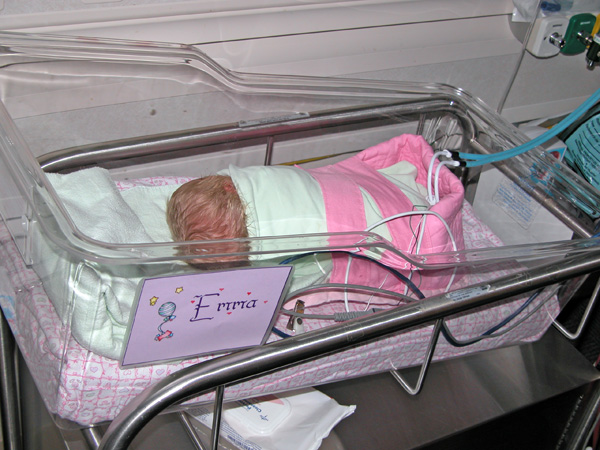 Grandma Kirkland: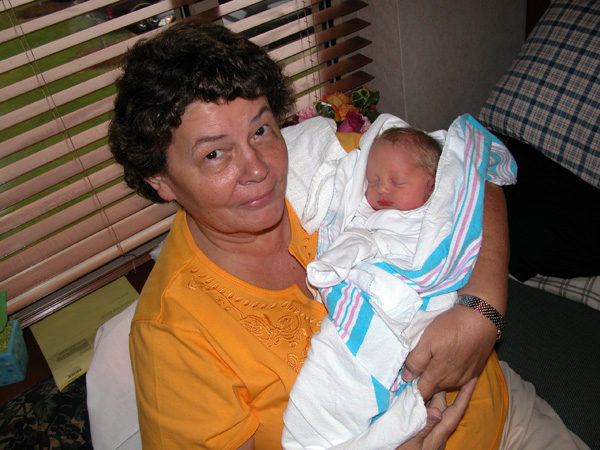 Grandpa Kirkland (my parents don't always wear matching shirts!):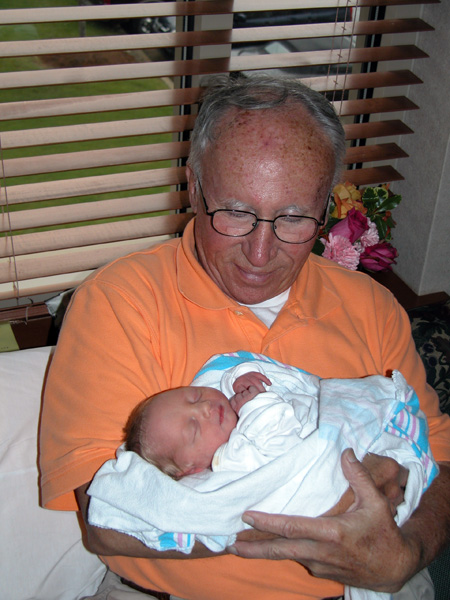 Nana (or is it Mimaw… not sure which she wants to be called):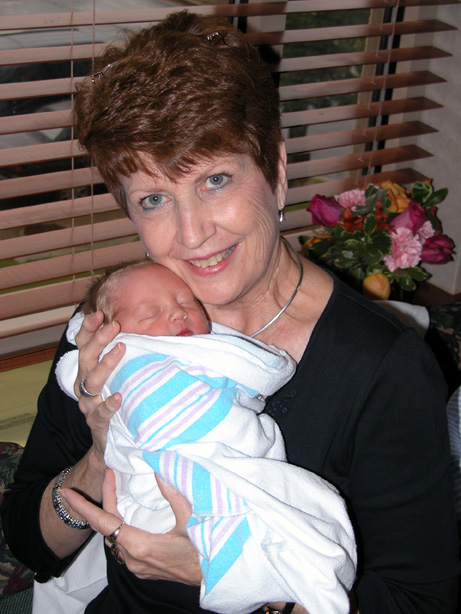 Papaw Oran: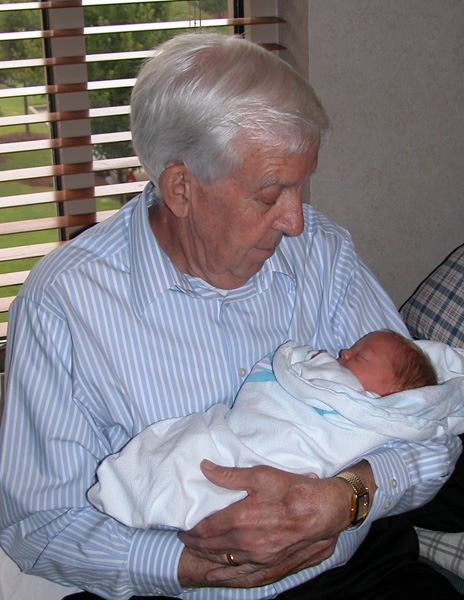 Black and white… by request (from Nana):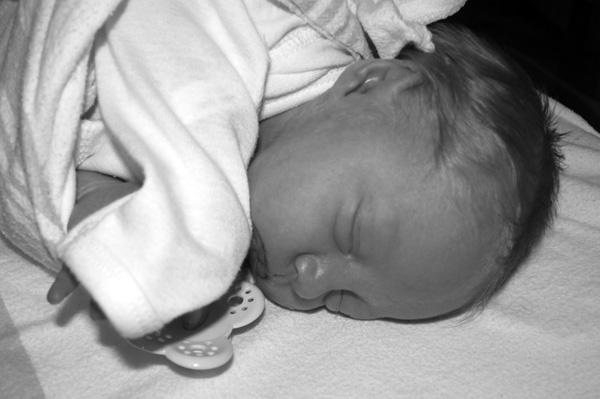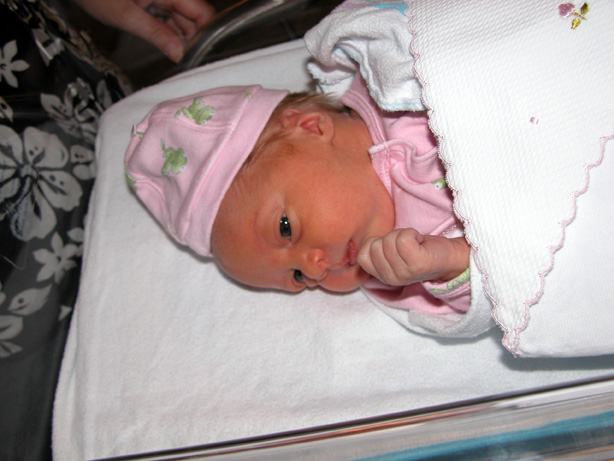 Alison (who is recovering quickly from surgery!) and Emma Kate pose in front of the giraffe: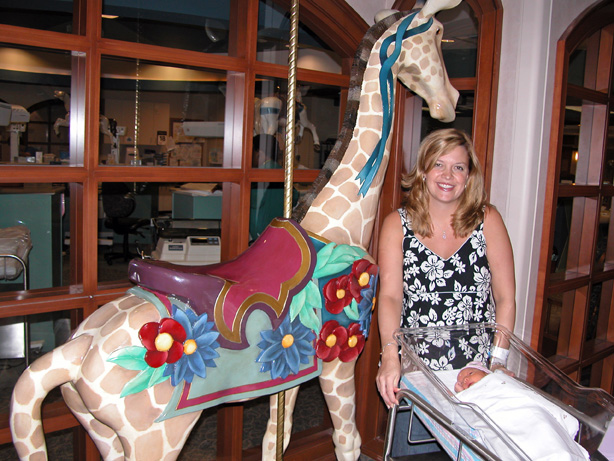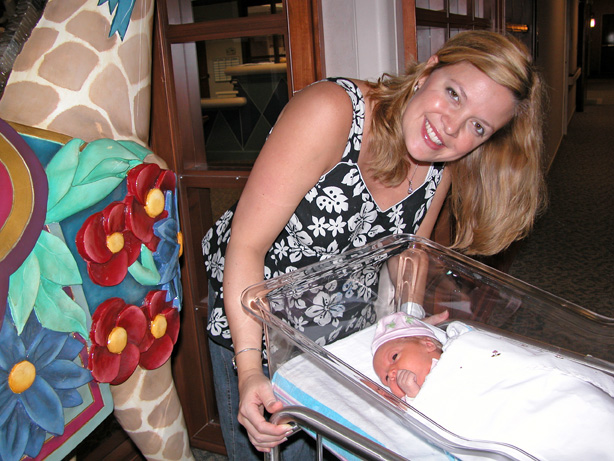 Southern Regional has a beautiful nursery: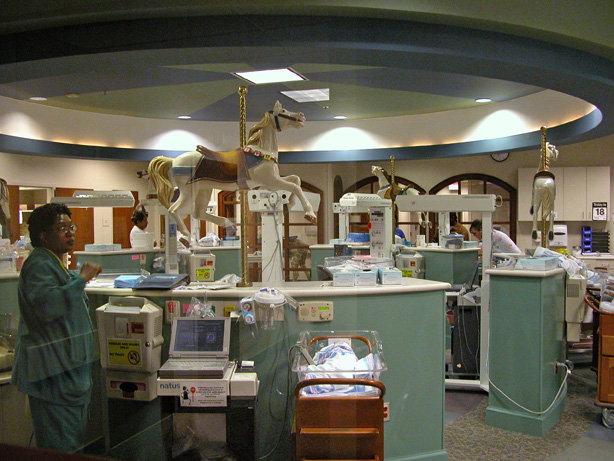 Room 2112…not such a comfortable place to sleep. Why don't hospitals think about making a comfortable place for husbands? I'd gladly pay extra for a comfy bed! Mom didn't complain that much, but her bed didn't look comfortable either!: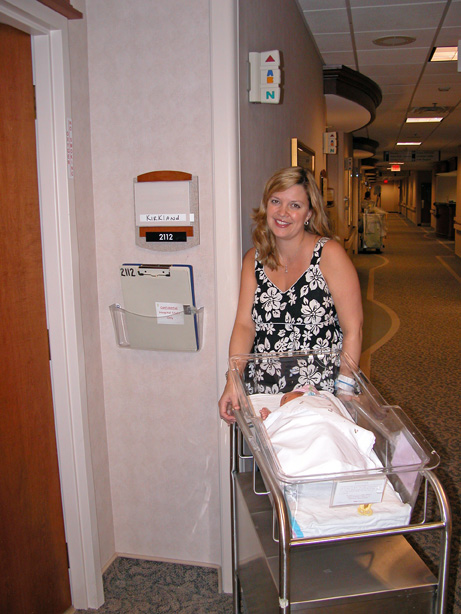 Emma Kate, tucked snugly in her carseat, is about to be taken inside her home for the first time by her excited and anxious mom. Poor EK had to sit in this carseat for an hour at the hospital while she was hooked up to monitors to make sure was getting enough oxygen in her blood. And then she had to spend another hour in it for the ride home.: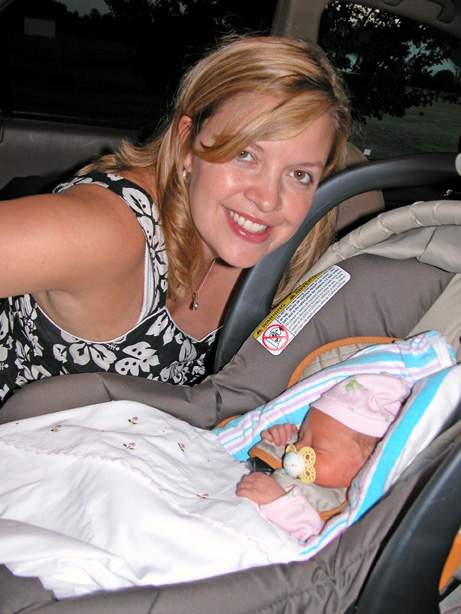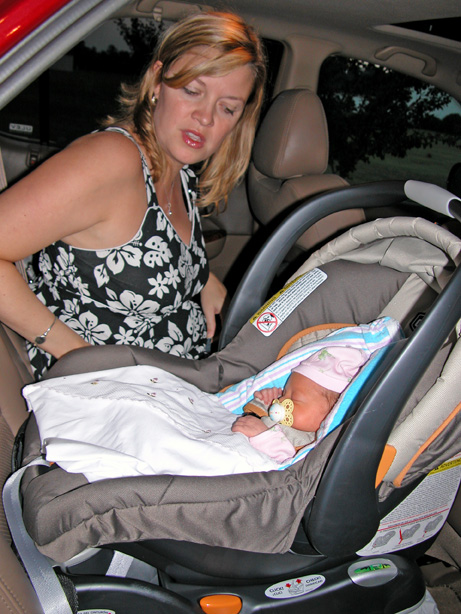 The beautiful going-home-from-the-hospital outfit was way too big since we weren't expecting a preemie. Thanks to Erin & Steve for the adorable frog outfit that fits perfectly.: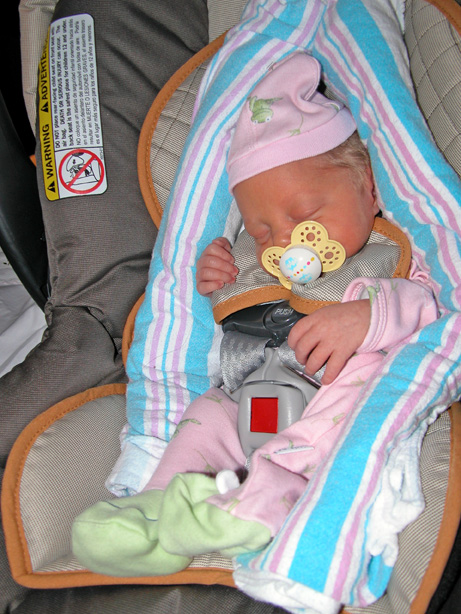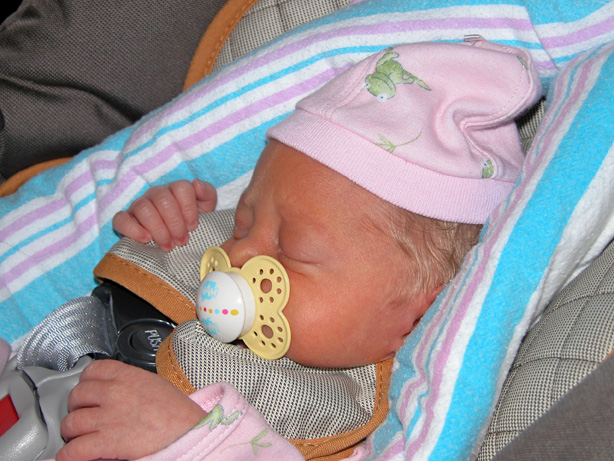 None of the nurses at the hospital had seen such blonde hair on a baby. I think at least 4 of them stopped by the NICU to see it.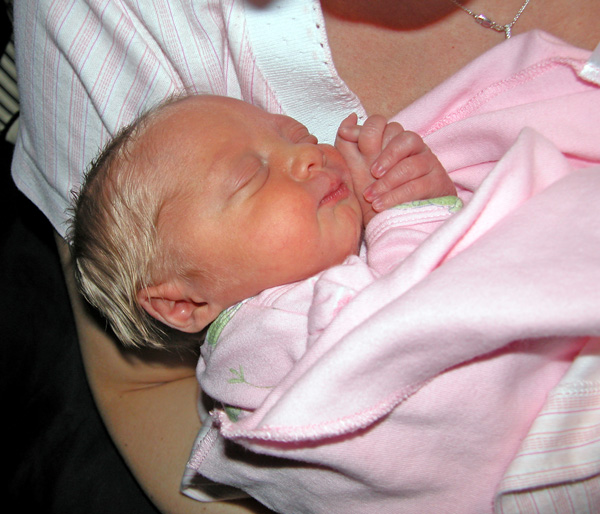 Emma Kate praying…not sure if she praying that her dad quickly learns how to be a father…that she gets food soon… or that she will never have to spend another night in the hospital: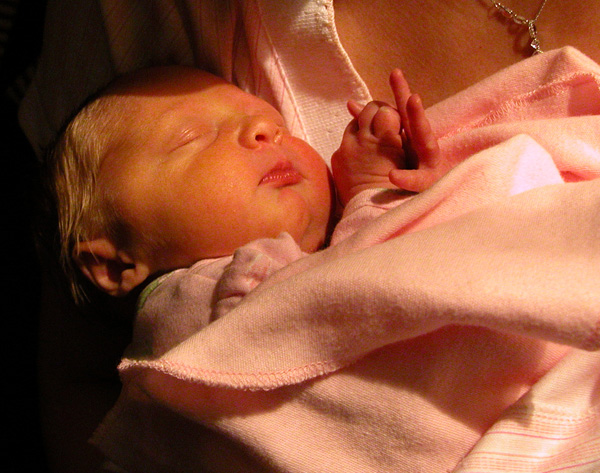 Sometimes she looks big and other times…well, she looks like a little package: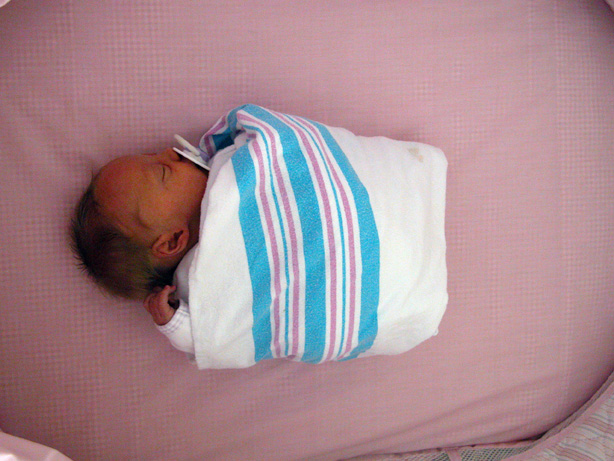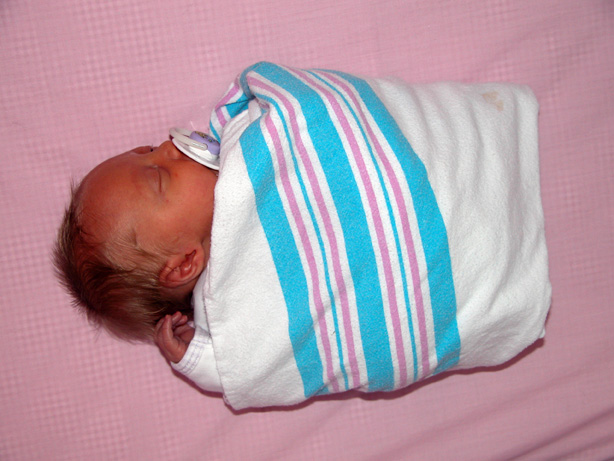 Proud Grandma drove a long way just to spend an hour with Emma Kate: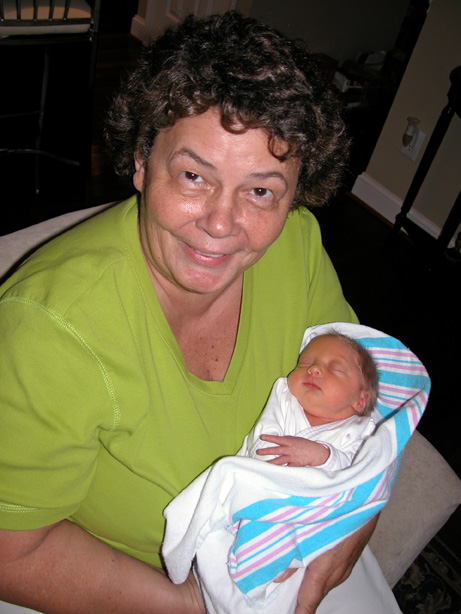 Yes, we stole the hospital blanket. I suggest you do, too, b/c they're great for swaddling. The soft, stretchy, pretty ones you buy just don't work as well: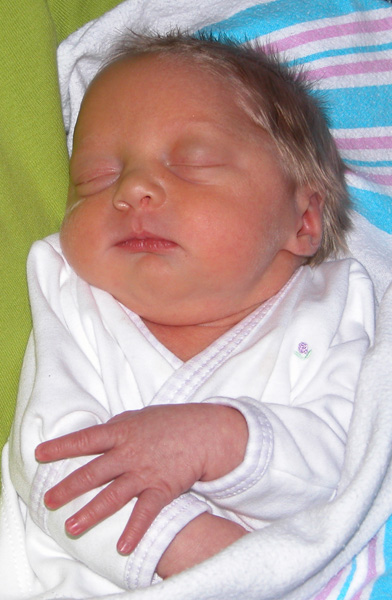 Grandpa is wearing the same shirt he did the last time he saw her!: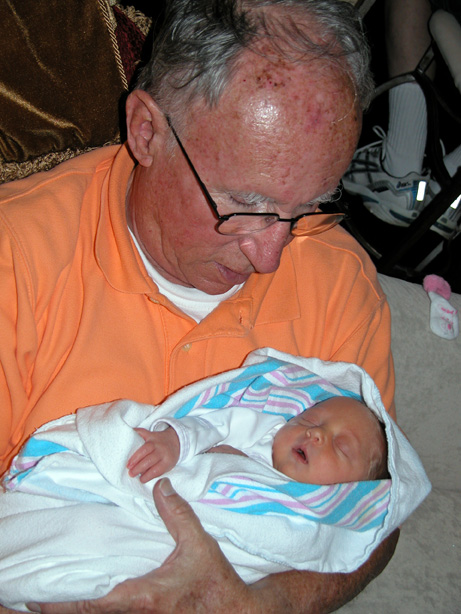 This entry was posted on Tuesday, August 22nd, 2006 at 2:24 am and is filed under
Personal
,
Pics
. You can follow any responses to this entry through the
RSS 2.0
feed. You can
leave a response
, or
trackback
from your own site.