If I were asked 2 years ago if a child's first haircut is a big deal, I would have asked if you were crazy. Now I know better. It was kind of funny (and unexpected) that Alison would want to get Emma Kate's haircut, and I was the one wanting to postpone it as long as possible. It only lasted 5 minutes and Emma Kate was a doll, but it was odd/hard to see her curls come off. She's not old enough for this!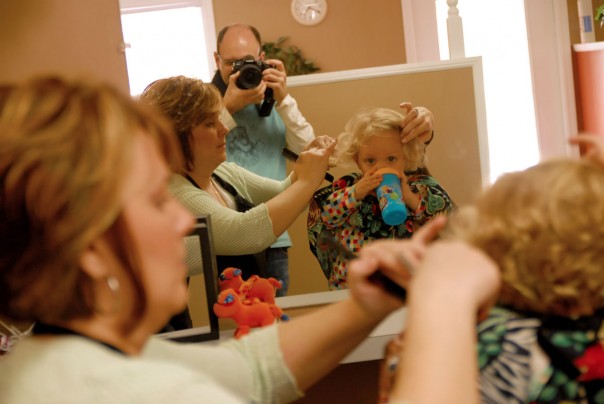 CLICK "MORE" FOR ADDITIONAL IMAGES

CLICK IMAGES FOR LARGER VIEWS
This entry was posted on Tuesday, April 1st, 2008 at 10:35 pm and is filed under
Personal
,
Pics
. You can follow any responses to this entry through the
RSS 2.0
feed. You can
leave a response
, or
trackback
from your own site.