Emma Kate wanted to visit her cousins Addison and Madeline in Suwanee today, so we drove up to Suwanee and spent the day with them. EK had a blast. She's very lucky to have cousins who love her so much! Grandpa took her up and down the stairs as many times as she wanted to go. Then he pulled her and Madeline around the yard in the wagon and pushed her on the swing. Addison and Madeline jumped with her on the trampoline, and J. cooked delicious hamburgers and hot dogs on the grill. We didn't get home until almost midnight!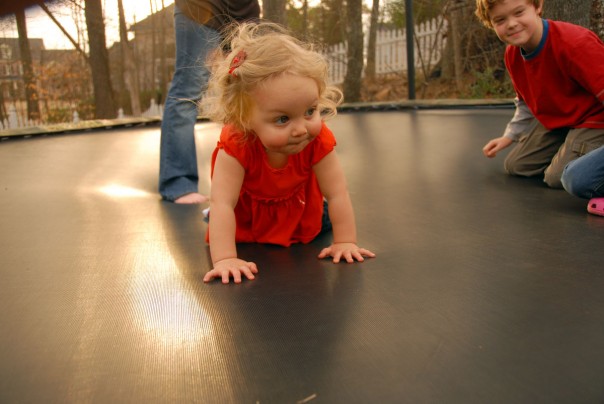 CLICK "MORE" FOR ADDITIONAL IMAGES

CLICK IMAGES FOR LARGER VIEWS
This entry was posted on Saturday, February 16th, 2008 at 11:20 pm and is filed under
Personal
,
Pics
. You can follow any responses to this entry through the
RSS 2.0
feed. You can
leave a response
, or
trackback
from your own site.