The last few weeks have been incredible. Emma Kate has started smiling a lot more and laughing. She's also started showing that she recognizes Alison & me. Her face lights up when one of us walks in the room, and she giggles when we talk to her on the phone. It's the most incredible feeling. What a joy!
Emma Kate getting a ride in her Jeep carrier, November 6: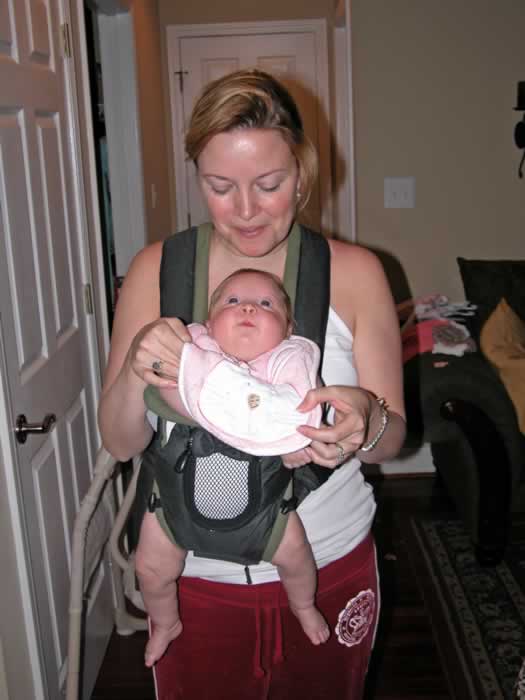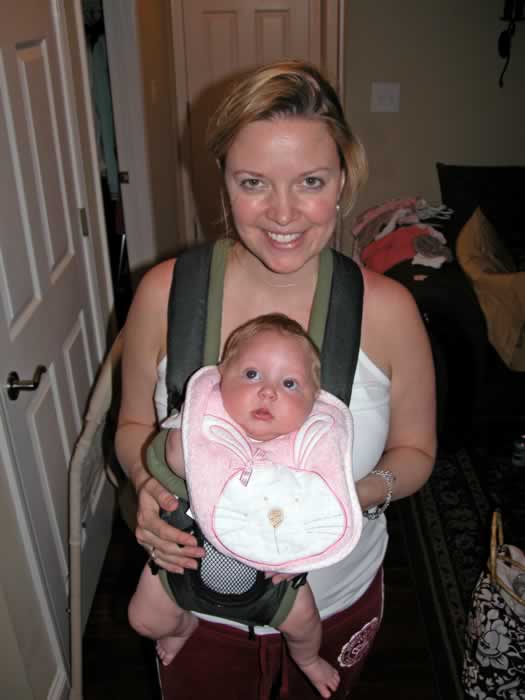 Pretty in pink, November 11: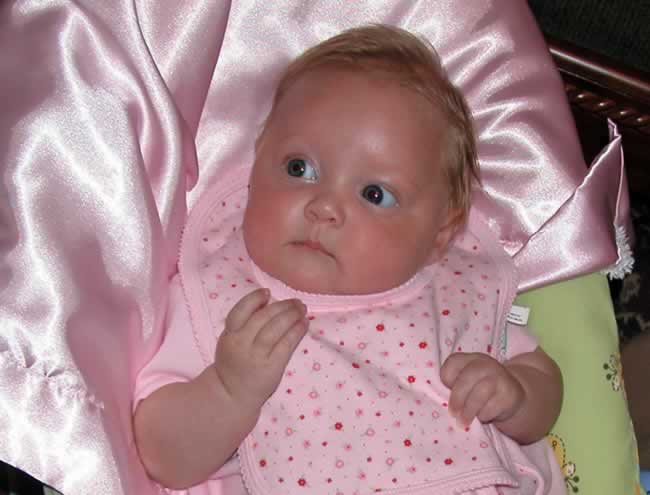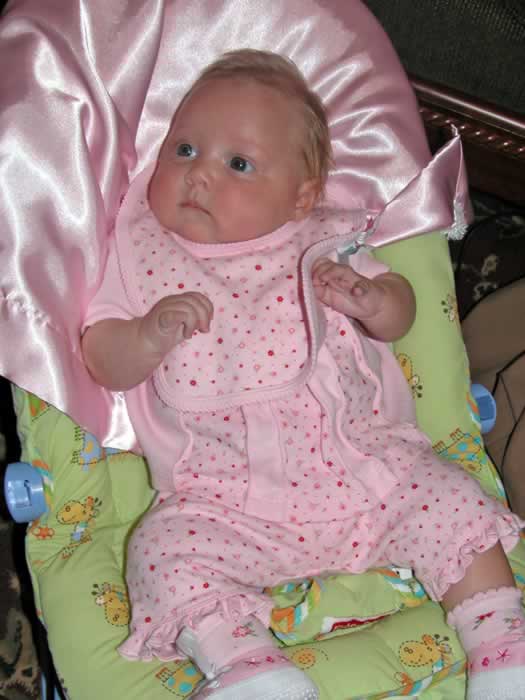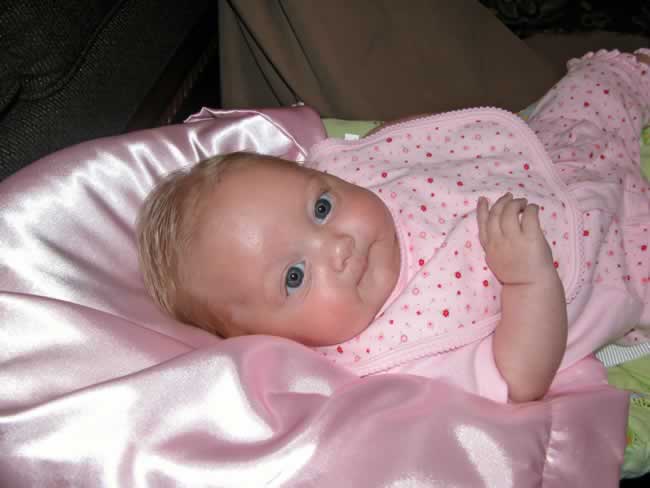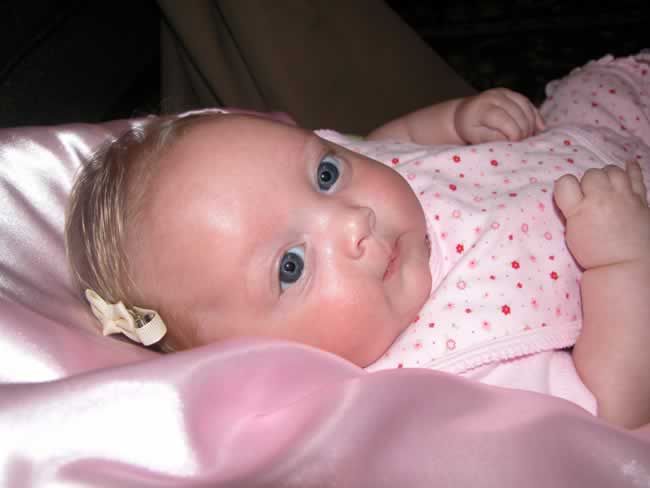 Playing on her play mat, November 15: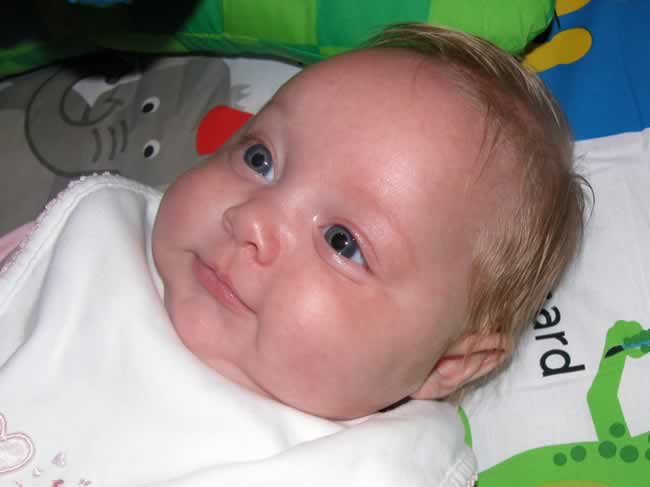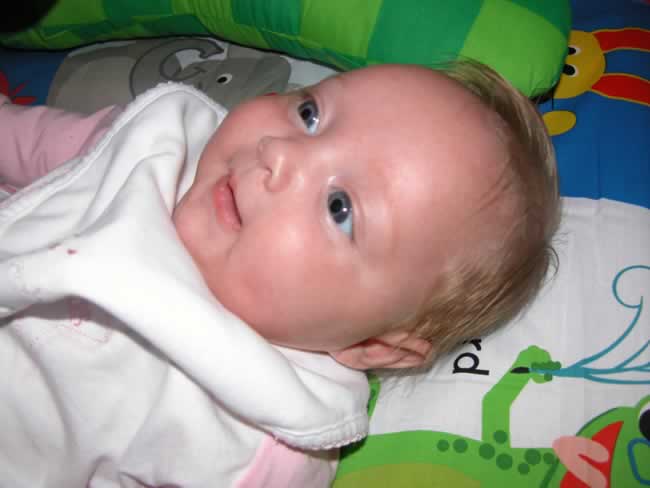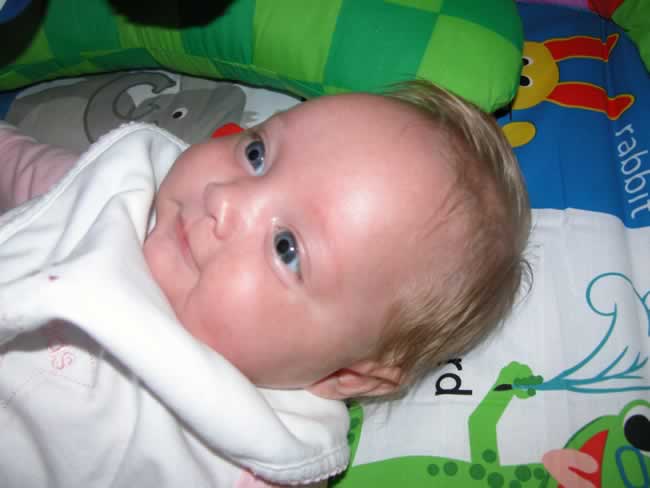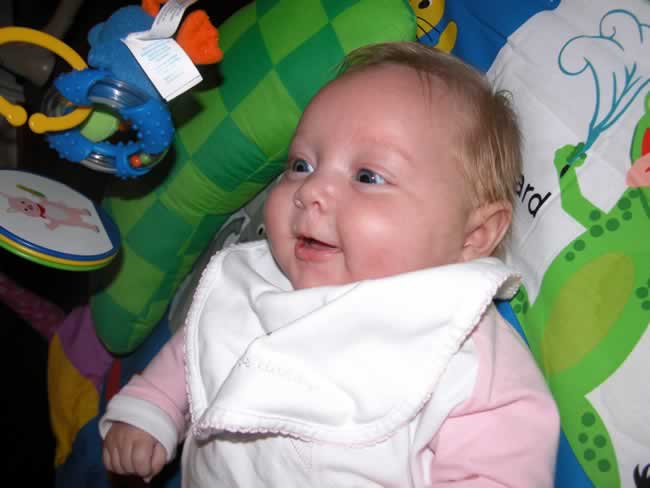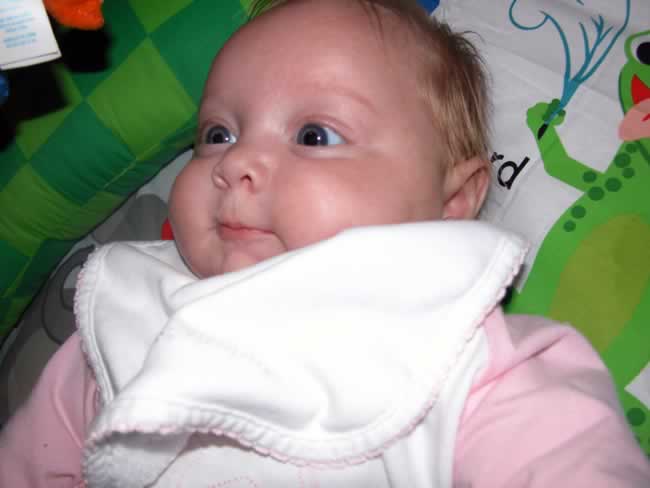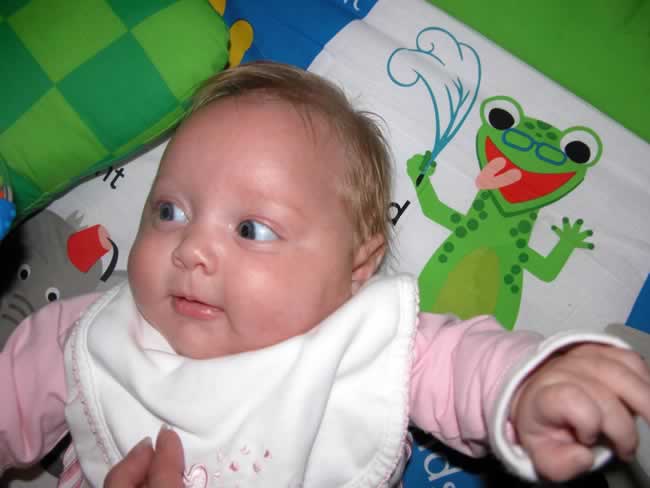 70's outfit, November 17: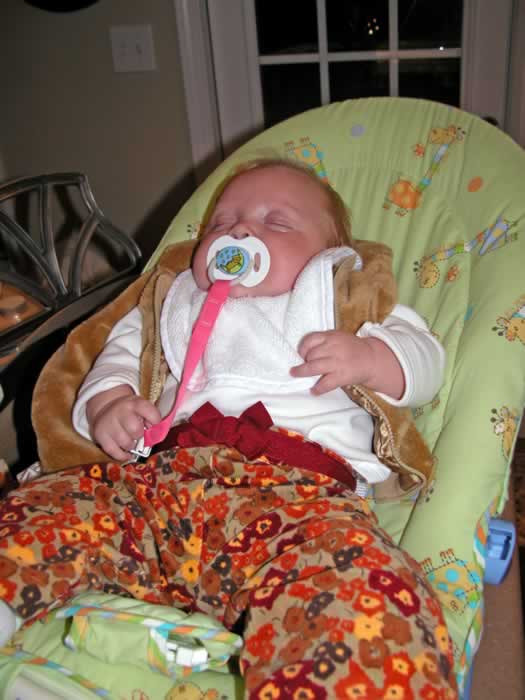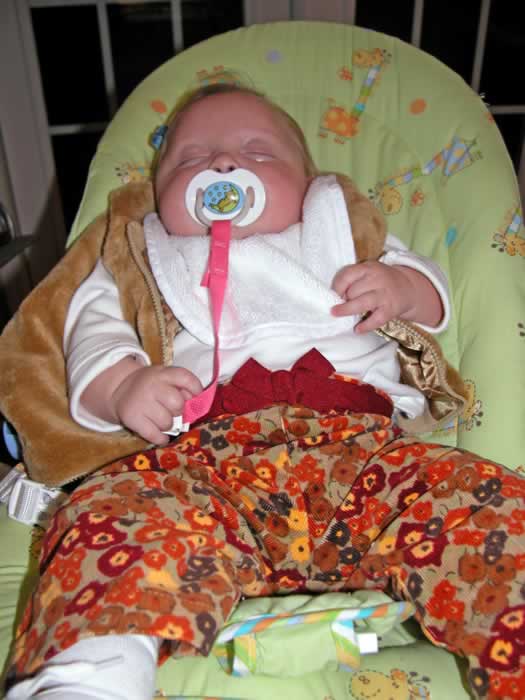 This entry was posted on Saturday, November 18th, 2006 at 11:37 pm and is filed under
Personal
,
Pics
. You can follow any responses to this entry through the
RSS 2.0
feed. You can
leave a response
, or
trackback
from your own site.